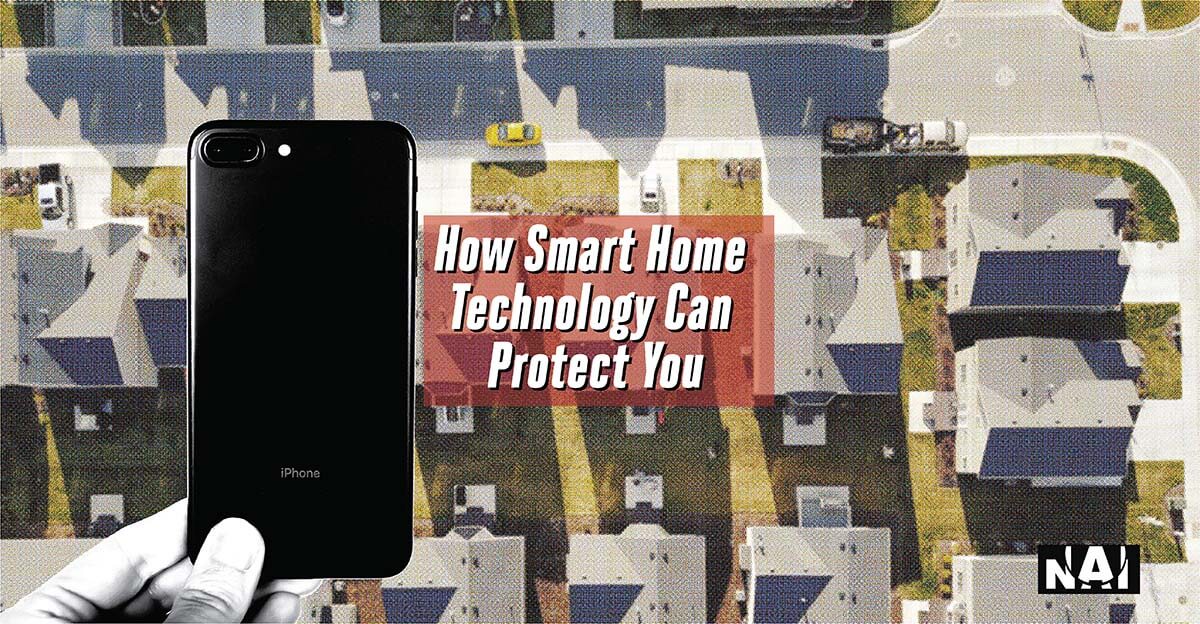 I've resided in many different US locations, but I always choose a centrally-located place to live, close to the action. But, as a result, I've experienced a handful of bike thefts, car break-ins and, more recently, violent crimes and stolen packages. The truth is that personal safety is a concern anywhere. 
Luckily, as technology has improved over the years, so has its ability to protect us. Nowadays, there are many ways you can take advantage of smart devices, no matter where you are. Here are a few simple and cost-effective things you can do to ensure a better quality of life for you and your loved ones.
Home Alone In The Digital Age
Most people know the classic movie Home Alone. While Macaulay Culkin relied on his craftiness to pretend his family was home when they were on vacation, it is now much easier to do with automation. Home automation makes certain activities like lighting easy to schedule or manually control via your phone or smart speaker. You can even plug your TV into a Smart Home Hub to emulate someone being home when you are away. 
Knock, Knock! Who's There?
Long gone are the days of peeking through a hole in the door or poking your head through the window blinds to see who is at your front door. Smart doorbells and WiFi security cameras notify you when there is a motion at your doorstep and may even allow you to communicate via two way audio. This function lets you talk to the delivery person, monitor animals or strangers outside and record footage of it all to use as evidence (more on that below), should you need it. Some security systems require wiring and power sources, while others are wireless and can be set up in minutes. Check with your local government to inquire about a possible rebate program for outdoor cameras. 
Know Thy Neighbor
Neighborhood forums are a new form of social media. Not only are they useful for finding nearby yard sales and recommendations for home repairs, but also to report suspicious activity and work together as a community. Nextdoor is an online service for neighborhoods, with a database of residents nationwide. Sign up via its smartphone app or website, enter your location, and connect with neighbors in your area. You can also rely on neighborhood Facebook groups and listservs. You might not know people personally, but you have a built-in local network at your disposal. I've personally had success with these resources multiple times (more on that below). Ring is also aiming to help similarly crowdsource information with their Neighbors app.
Think & Act Like A Criminal
When you picture a burglar, you probably imagine a guy dressed in all black with a face mask. The truth is, criminals can look like you and me. For instance, recently in DC yoga studios, women were perpetrating as customers or waiting on a friend. They would then walk out the door with valuables, including wallets and phones (even from supervised lobby areas). I've also had multiple packages stolen by someone wearing street clothes and pretending to deliver mail or flyers. 
See Something, Say Something
If you walk by a broken car window or busted Amazon box in the street, you shouldn't assume someone else has already done something about it. Reporting even the smallest thing to the cops or neighbors may help solve related crimes. My sister-in-law, a veteran parole officer, says that most people who commit illegal acts are likely repeat offenders. Few people just wake up one day and decide to commit a crime. 
Example Of Technology & Tools In Action
Recently, a Green Chef meal delivery kit was stolen from my front porch. So I posted the Arlo video footage to Nextdoor right after it happened. Within minutes someone commented saying they had footage of someone who looked similar and broke a window in their alleyway earlier that day. When I filed the police report and mentioned someone nearby might have evidence, the officer was able to connect the dots right away to solve the crime. 
Hopefully, these tips can be put to use to make your world a little more secure. 
This guest post was written by Sadie Cornelius at SafeSmartLiving.com where she has been writing about, researching and a user of security and smart home technology since 2012.