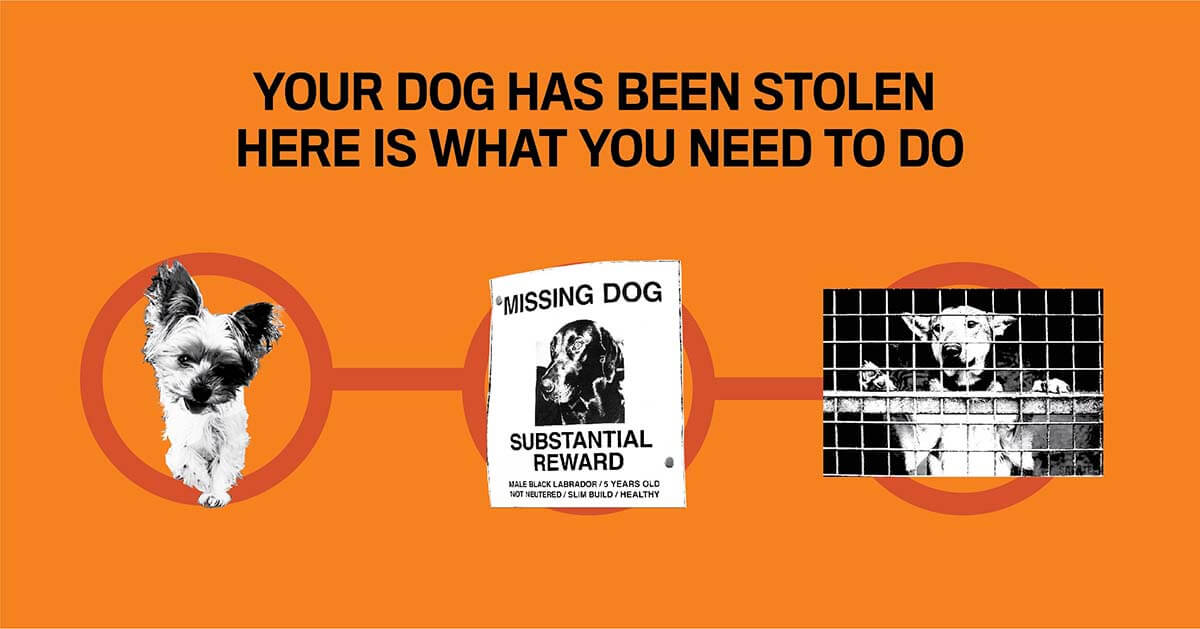 February 14th is National Pet Theft Awareness Day. Canine Journal posted a comprehensive article on the alarming state of stolen dog laws and the steps you should take to prevent this from happening to your pet. Here is the full story of a missing pet investigation that I undertook. Bella, a Morkie—a cross between a purebred Yorkshire terrier and a purebred Maltese—had gone missing.
As a Private Investigator for over 30 years I have investigated countless types of cases ranging from homicide/criminal cases, missing persons, infidelity and child custody to name a few. When I first became an investigator I never thought I would eventually investigate missing pet cases.

"Pet Detective" is no laughing matter
I was teased by friends and colleagues when I described these pet cases I was working on being called "pet detective". While it may have seemed funny to them, I can assure you that these cases were serious to me. Anyone who loves their pet loves them as a best friend or family member.
My clients are devastated when their pet goes missing. I have conducted a vast amount of missing persons cases and when speaking to a client whether it was for a missing person or pet it is almost an identical call. I have been fortunate to have a high solve rate across my cases and I have solved some of these missing pet cases as well.
The similarities between missing persons and missing pets cases
You may be surprised how similar the tactics are when investigating a missing person or pet
I was recently contacted by a client who had an unfortunate situation and although he made the mistake of tying up his dog at a place he should have thought of more carefully about, it was not done with any ill-intention.
He went to the DMV and left the dog outside. When he returned, the dog was gone. He was devastated and worried because it was his girlfriend's dog. He felt he let down the dog who he did care about and his girlfriend. He was very upset and I tried to calm him down. I told him we can try and help retrieve Bella, a beautiful Morkie.
I went over the tactics and caveats of investigating the matter and that it was important to determine if this was a case of a "lost" dog or if Bella was taken under nefarious circumstances and abducted. Knowing which one would dictate our strategy.
Trying to locate a missing pet on your own
The clients first tried to be their own "detectives" prior to hiring me.
They started to question everyone.
They went to the Police who, at that juncture, was unwilling to help.
They tried to get video evidence from the area while they were looking around.
At first, they were stonewalled and noticed that something did not make sense. It started to seem to them that there was more to the story than they were being told, they had a bad feeling. I will commend them on their perseverance, which I always say is one of the best attributes a detective can possess.
I certainly understand that anyone whose pet goes missing is going to start looking, asking people, putting up posters… etc, which is normal. However, there are situations, especially when it is criminal in nature (that someone abducted or stole the dog), you have to be careful, because an untrained person can make mistakes which can compromise getting the dog located and returned.
Hiring a private investigator to find a stolen dog
The investigation commenced. All the basic inquiries to the shelters, animal hospitals, etc. had been made and Bella was not there.
The building where this occurred had a very old and non-functioning video surveillance system, which was unable to be viewed, however, they allowed the hard drives to be utilized to see if the footage could be downloaded.
As we waited for the video footage results, a witness had made contact through a missing dog poster. We rushed to the location and canvassed the area looking for Bella and speaking with potential witnesses. We made contact with the witness and showed him more pictures of Bella, he stated he was 80% sure it was her and provided a description of a male she was with.
Determining the credibility of a witness
Now, we speak to witnesses every day and we have to be open-minded and always consider whether their information is credible or not. Even if the witness has good intentions and is believable, the data can vary from witness to witness.
At this time, we considered it a good lead. We continued to canvass the area at the same time utilizing Police contacts to see if any dogs were reported or seen which proved negative. Later, we observed a male subject fitting the description with a small white dog that resembled "Bella".
We confronted the male subject and verified that this was his dog, who runs around the area off-leash. After we conclusively determined this was not Bella we were back at square one.
During this time, calls were coming in from potential witnesses from posters the clients had put up offering a reward. Most of which were bogus. There was a witness that with no doubt in my mind planned on robbing our client for the reward money and who knows what horrible outcome or injuries our client could have sustained if we weren't there to vet these "witnesses".
We spoke with the "witness" and we knew it was bogus, but our client was so desperate to get Bella back, he was going to meet up with cash to see if it was real. I obviously advised against it and he heeded my warnings but this is what can potentially happen when you take matters into your own hands.
Identifying suspects via video surveillance
The video footage was finally able to be downloaded and viewed, and BAM! It captured Bella in the arms of a male suspect carrying her away in a quick manner, along with a female counterpart. These suspects did not have good intentions from the video, we knew this was a case of a stolen dog.
The investigation continues, and after examining the video (which was grainy from the old system), it did not yield much other information, except what appeared to be the car they entered however without an angle to view the license plate which would have made it easy to identify.
Another piece of data on the video was a DMV employee who came out to see what was going on and additionally, the investigation uncovered another witness who had knowledge or saw the crime take place.
We now had witnesses to the actual crime to interview in an effort to gain more information. We identified the witnesses and tried to interview them, which was met with uncooperation. This baffled us, why would they not be willing to talk to us and be good samaritans in helping someone get their beloved dog back?
Interviewing more witnesses and putting all of the pieces together
This was peculiar and we theorized they may have known the suspect or just did not want to be moral and get involved, which was sad. We decided to go to the DMV the next day and met with their employees, one of the witnesses who now stated she only remembered seeing the two suspects leave the DMV and take the dog down the stairwell but didn't recall any other pertinent information.
We spoke with the two DMV employees and requested they provide database records for the time frame the two suspects were serviced at the DMV in an effort to identify them. However, they advised that the only way to acquire that information is through subpoena. Another roadblock in getting Bella back.
Now armed with tangible proof that Bella was abducted, we went back to the Police Department to go over the evidence. After conferring with detectives, they agreed to investigate the matter criminally. They accessed the street cameras in the area, all the Police Squad car License Plate readers, looked at Parking tickets and to no avail, the suspect's or their car could not be identified.
At this point subpoenas were sent to DMV, overall 4 were sent and all 4 were rejected. Without going into too much detail, contact was made with "the powers that be" and finally traction was gained. Ultimately the records were provided and sorted through and again, BAM! The male suspect was identified.
Armed with his information and now finding out he was on probation the Police waited for him at his probation appointment and placed him under arrest. The suspect stated his family member's dog died and he took the dog to replace it. The Police brought him to the family member where Bella was being held. Thankfully Bella was recovered and given back to the client.
The investigation lasted 6 weeks, the owner was without Bella for 6 long weeks which can seem like an eternity when you love your dog, however, this case ended well. Case Solved.